Transalgae

www.transalgae.com
Transalgae Ltd, a private biotech company in Rehovot, Israel, founded in 2008, that developss algal-based platforms for oral delivery of protein based drugs and other bio-molecules for animal healthcare.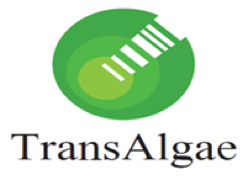 TransAlgae's first product is a growth promoting agent (GPA) expressing algae. Fish supplemented with GPA have shown significant effects of increased growth and decreased mortality. The platform, which was demonstrated in crustaceans, allows the development of oral vaccines targeting crustaceans' diseases.

Currently TransAlgae is developing oral vaccines targeted towards two main worldwide fish diseases. Recently the final results from one of the oral vaccines trials demonstrated induction of significant protective immunity response in fish using oral administration of vaccine expressing algae in the feed. In parallel, TransAlgae has developed a platform of algae expressing insecticides, which could be sprayed on fields, targeting a specific insect of interest to protect crops. TransAlgae's oral delivery technology will allow the end user to avoid the use of current inferior techniques, such as injections, used for animal healthcare and the use of chemicals or transgenic plants in order to protect crops.
Key people:

Dr. Ofra Chen, VP R&D, Workpackage 5 Lead

Dr. Chen is one of the scientific founders of TransAlgae and serves as its VP R&D. Dr. Chen holds a Ph.D. degree from the Weizmann Institute in Israel in the field of Plants Genetic Engineering. She received a post-doctoral scholarship from the Weizmann Institute of Science in the field of Molecular Neurobiology. Dr. Chen received several Israeli honors and awards for her scientific achievements. A TransAlgae, Dr. Chen is leading the company activities in the fields of research & development, intellectual property & product development.
This project has received funding from the European Union's Horizon 2020 research and innovation programme under grant agreement No 774078.
Pharma Factory copyright 2018
Terms of Service
Privacy Policy
Sitemap