About

Molecular Farming is the manufacture of high-value products using plant biotechnology.
Pharma-Factory is a research project conceived and designed by Molecular Farming companies, to advance medical, veterinary and diagnostic products. Two of these products will be marketed within the lifetime of the project, and all others will reach technological validation.
Pharma-Factory aims to maximize impact by engaging with all stakeholders from scientists to government and the public at large, developing new tools to facilitate communication, to help understand and reduce barriers to acceptance.
We will clarify the wider regulatory environment around Molecular Farming by engaging with relevant agencies regarding issues of generic importance to the field, whilst giving our SMEs an opportunity to more easily seek scientific advice.
14 partners from 7 countries, including 5 SMEs, 3 public research institutions and 6 universities, are taking part in the project.
Pharma-Factory's overarching objectives are to remove technical, regulatory and public acceptance bottlenecks that currently hinder the transition of Molecular Farming from the laboratory stage towards the market, foster innovation and raise competitiveness of Plant Molecular Farming SMEs, their platforms and/or their products and product pipelines.
Pharma-Factory is funded for 4 years by the European Commission as an Innovation Action under Horizon 2020.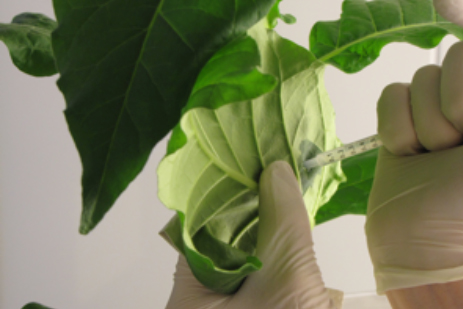 "EU-funded projects have made a fantastic international contribution to making plant-based pharmaceuticals a reality. This is reflected both in scientific excellence and the creation of numerous SMEs. The time is now ripe to realise the benefits of this investment through the commercialisation of plant-based products and it is the primary objective of the current project to achieve this."

Professor Julian Ma,
Pharma-Factory Co-ordinator
This project has received funding from the European Union's Horizon 2020 research and innovation programme under grant agreement No 774078.


Pharma Factory copyright 2018